My co-author Beth Kanter and I are embarking on a book tour!
We'll be hitting a few major cities on the West and East Coasts – dates below – and would love to see you. We're starting conversations about self-care and WE-care – or organizational self-care – in the nonprofit sector. Won't you join us?
If you don't already have our book, I can tell you that it is chock full of tips and stories from nonprofit leaders around the world addressing the topic of burnout and the need to shift the culture within nonprofits from one of self-sacrifice to one of self-care to take care of the people within organizations so they have more sustainable energy to do good work.
We'll also be doing a free webinar from the road and a live stream of our first event!
Here's where you can find us
➳ Tue Jan 31 – SAN FRANCISCO 12:00pm-1:30pm

TechSoup Lunch Time Brown Bag, 435 Brannan St, San Francisco, CA 94107. Copies of our book available courtesy of Box.org.
SOLD OUT BUT WAITLIST AVAILABLE for Tech Soup Event
➳ Tue Jan 31 – OAKLAND 6pm-8pm

Hack the Hood Book Party
439 International Blvd, Suite 1 Oakland, CA 94606
REGISTER HERE for Hack the Hood Event ($5 or book + admission for $25)
➳ Fri Feb 1 –Webinar (2pm ET/11am PT)
How Top Nonprofit Leaders Avoid Burnout – REGISTER FOR FREE

➳ Thu Feb 2 –SAN FRANCISCO 3pm-5pm

Foundation Center West & YNPN
312 Sutter Street San Francisco, CA 94108
REGISTER HERE for Foundation Center West & YNPN Event
3pm-4pm – ONLINE Foundation Center
Registration for Livestream broadcasting from the Feb 2 event.
➳ Mon Feb 6 – BOSTON 6-8pm

Location: Podcast Garage
267 Western Ave, Rear, Allston, MA 02134
REGISTER HERE for Boston Event with host Women Online

➳ Tue Feb 7 – NEW YORK CITY 6:30 PM – 8:00 PM

YNPN NYC
location TBA – you will be notified when confirmed
REGISTER HERE for YNPN NYC Event
➳ Wed Feb 8 – BROOKLYN, NY

 

6:00 PM – 8:00 PM

#501TechNYC
Whole Whale, 81 Prospect Street, Brooklyn, NY 11201
REGISTER HERE for the 501 Tech NYC Event

➳ Thu Feb 9 – NEW YORK CITY

 10:00 AM – 11:30 AM

Foundation Center NYC
32 Old Slip, 24th Floor New York, NY 10005
REGISTER HERE for Foundation Center NYC Event

➳ Fri Feb 10 – WASHINGTON DC 10:00 AM – 12:00 PM
Georgetown University, Center for Social Impact Communication, 640 Massachusetts Ave NW Washington, DC 20001
Registration link pending
Special thanks to our sponsors:
Reward Volunteers is a free, easy way to track the time you spend volunteering in your community – and to earn rewards for your contributions!
Learn more at www.rewardvolunteers.coop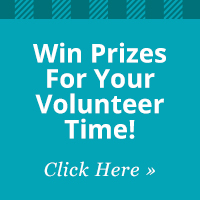 Cabot Creamery Co-operative
 has been in continuous operation in Vermont since 1919, and makes a full line of cheeses, yogurt, sour cream, cottage cheese and butter. Widely known as makers of "The World's Best Cheddar," Cabot is owned by the 1100 dairy farm families of Agri-Mark, the Northeast's premier dairy co-operative, with farms located throughout New England and upstate New York. For more information on Cabot, visit: 
http://www.cabotcheese.coop
.
Shareable
is an award-winning nonprofit news, action and connection hub for the sharing transformation.
http://www.shareable.net